TABLE OF CONTENTS
Introduction: What is Remote Patient Monitoring?
Step 1. What Services To Provide Using Remote Patient Monitoring
Step 2. The Difficulty of Setting Up a Remote Patient Monitoring Program
Step 3. Consider the Devices You Need
Step 5. Deployment and Training
Step 6. Patient Training & Buy-In
Remote patient monitoring (RPM) is changing healthcare more and more every day, and if you have found this piece, you might be wondering if it's the right fit for your practice. The bigger question might be whether implementing this technology will disrupt things in your practice too much.
And we won't lie, there is some work here, but there is a lot that your practice stands to gain by adopting remote patient monitoring into your patient services to increase health outcomes and stay on top of patient conditions.
In this mega-guide, we will break down every step of setting up a remote patient monitoring system in your practice and what that will look like for you. Your practice is a multifaceted machine, and many pieces have to align to make the transition into using remote patient monitoring a good one.
We will quickly review what remote patient monitoring is, and a few reasons why implementing this is a good idea before getting to how exactly you can do it. Also, we will talk about a few CMS changes related to the setup process.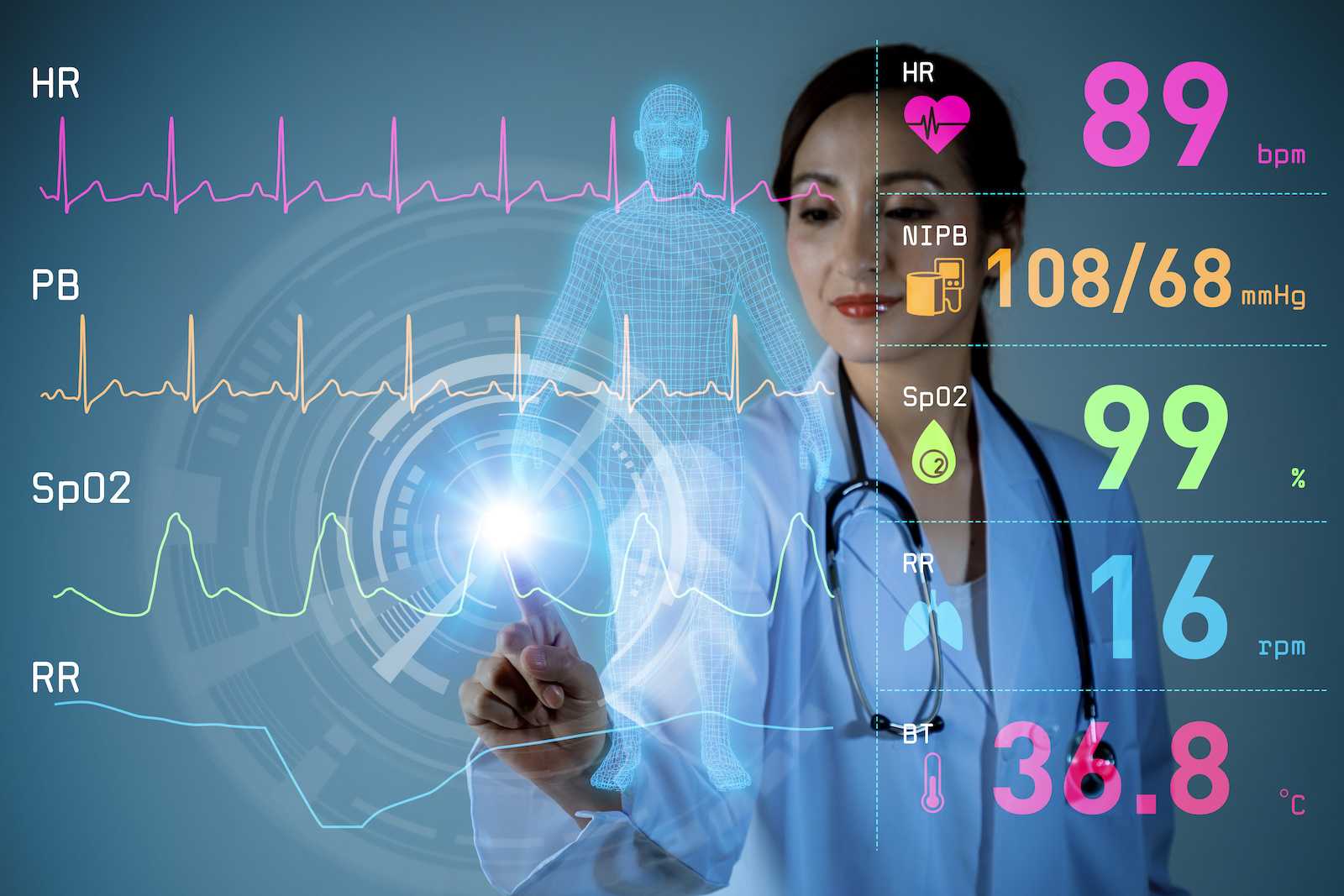 What Is Remote Patient Monitoring & How It's Changing Healthcare
Remote patient monitoring (RPM) devices and technology collects a patient's health information without being present. The tech involved here does both the collecting and the transmitting of data used to monitor a patient and their condition.
It's being adopted by more and more healthcare facilities every day as an aspect of value-based care. By changing the way you care for your patients, remote patient monitoring opens up a lot of doors.
Yes, an RPM program can become another stream of revenue, but it can also facilitate better health outcomes while giving your patients more control over their health. It allows patients to have more control over diseases that often rule their lives. It's also a great way to manage chronic conditions, an area that takes up 90% of the 3.5 trillion of America's healthcare spending.
With remote patient monitoring, they can retake the reins.
And when you look at it like that, it makes sense that the remote patient monitoring market is growing more than 14% every year.
Anyone with eyes could tell you that technology changes everything around us, and healthcare is not immune to this kind of progress. This kind of tech can be the thing that lifts your practice off the plateau, which so many physicians experience.
This guide is not meant to advocate or sell you on this solution. We created this to clear up any confusion about what it would look like for you to get started.
So, with that in mind, let's get into how you can set up your RPM program.

Step #1. What Services You Want To Provide Using Remote Patient Monitoring (RPM)
To make your program as impactful and efficient as possible, you'll have to be intentional.
Ask yourself the following questions:
Why Do You Want To Start Using RPM?
Knowing why you are starting and what you hope to accomplish with a remote patient monitoring program is essential. Buy-in from your team, your patients, and any other key participants in your practice are crucial to the success of a program, and they are much easier to get if you know where you are starting and where you are heading.
It's also helpful for keeping the program stable.
So, think about it. What needs are you addressing? Is there an issue you'd like to resolve, like high readmission rates? Are you looking to capitalize on the opportunity RPM represents?
This is where you begin to assess the ground and decide how fertile it is for this kind of endeavor.
What Remote Patient Monitoring Services Do You Want To Provide?
An endocrinologist will be interested in monitoring the blood glucose levels more than heart rate. The answer here depends on the kinds of patients you see. We recommend starting with one condition in one population (something we explain in Step #6). That way, you can dial in your program before expanding.
Any specialized practice will want a program that gathers the most relevant data. Endocrinologists will wish to monitor blood glucose levels. Cardiologists will want to see a patient's weight and blood pressure. Family practices will want the information pertinent to the population they want to target.
It's a big question which is why we recommend going for one type of data and mastering that before you expand.
Who Is My Team?
The success of a remote patient monitoring program relies on a few things, but one often overlooked is the team you have to help you in your efforts. Every mission needs the right people, and setting up a remote patient program is no different.
The size of your team, for example, will be a factor reliant upon the scope of your practice. If you have a small practice, you may only require a few people to implement the program, which is usually a group effort, while the actual management effort only takes one person.
A more extensive practice will have different considerations here. We recommend that you use clinical and non-clinical staff members along with higher-ups to make sure that everyone is represented. Most of the leadership included would probably focus on goals and financial concerns. At the same time, clinical staff and non-clinical staff may advocate for their own experience as well as the patients.
What Kind Of Program Do You Want?
There are two kinds of remote patient monitoring programs, and those include:
Self-Managed
The practice is responsible for the supply of devices and will contract with a software vendor to manage device data in a way that can be involved in the current workflow. The practice is also responsible for providing tech support for patients, which is not billable.
Though the overall cost of this kind of program is lower than full-service, the upfront cost is more substantial. Some practices complain that the price of resources (like time of staff and devices) is high. The downside of this program is absolutely the high upfront costs.
Full-Service
With this type, the practice works with a remote patient monitoring company that basically does everything for them. The remote patient monitoring companies will—in most cases—lease the devices to the practice, handle all tech support, and even distribute those devices directly to patients and manage patient onboarding.
The tech is often cellular and not usually connected via Bluetooth or Wifi, which are known to decrease patient adherence and ultimately impact the long-term success of the program.
The drawback is a higher ongoing cost because most companies have monthly payment plans, but it's not all bad. The initial cost of the devices is eliminated, and the time spent managing the program is significantly reduced. Many RPM providers will provide the first device without cost.
Fees from full-service vendors might include everything from the devices themselves and software hosting to a customer support system.
Accuhealth, for example, only provides full-service programs and backs that up with their Health Operation Center, a 24/7 clinical team that responds to and manages patient issues, so providers can keep focused on the task at hand.
If you have no idea what kind you prefer after reading this section, don't worry. This subject comes up a lot, and we discuss both kinds in every area where it is relevant.
Note: How to Agree on Something SO Substantial
We understand that this is a big decision that affects everyone in and around your practice. This section is an exercise on how to approach this sort of decision from the offset. Knowing what all interested parties are concerned about is helpful for filling in the blanks as you go along.
Start by naming the opportunities and problems faced by each group. For most practices or facilities, that looks like patients, frontline clinicians and staff, and, finally, administrators. Finding common areas of interest are beneficial here.
Work out the most immediate need that affects everyone and go from there.
Setting Your Goals For Remote Patient Monitoring
Having goals is important because it allows you to know what you and your team are working towards. Developing plans around your remote patient monitoring program eliminates the guesswork and dramatically reduces potential misunderstandings about why things are happening the way they are.
When setting your goals, there are four topics worth considering:
Health Outcomes
There likely is a specific population of patients your practice prefers. Take a look at your patients currently. For this area, you should identify patients you want to treat using RPM, how many there are, and what improvements you'd like to see in their conditions. The more specific you are, the better.
Patient Engagement/Experience
You might be looking to reduce in-person visits. A big part of this goal-setting section is the hope to increase patient engagement in their care and increase care compliance.
Financial Possibilities
Remote patient monitoring provides healthcare practices with more revenue and has been shown, across the board, to reduce healthcare costs for all parties.
Provider Satisfaction
Being a doctor can be tricky, and RPM has been known to make the jobs of both the care managers and the staff much better and more satisfying.
You'll want to set goals to reduce staff time spent on specific tasks. We recommend you consider turnover and burnout rates as well.
Goals & Operational Metrics
At the very least, the point is to have a baseline and potential endpoints. Without benchmarks, it will be hard to justify scaling up later. You may see the benefits, but you'll have little proof of it. Try to create checkpoints to help you analyze progress as you go.
Along with checkpoints, keep some perspective. Different types of patients will have and require different goals, and this can be hard to keep in view as the actual results of a program rely on several variables and shouldn't disregard from the initial goal set. Your results will only matter if the initial goal exists.
Quality Metrics
All physicians have to participate in quality programs, and because of that, we recommend, from the get-go, you track costs and any quality metrics that align with objectives. These can be things like readmission, patient satisfaction, and overall healthcare costs.
Upon implementing a remote patient monitoring program, all of the following should decrease:
Emergency room visits
Hospital admissions (disease-related)
Hospitalizations
General practitioner visits
Emergency Department presentations
Total cost (inpatient, outpatient, and Emergency Department)

Step #2. The Difficulty of Setting Up An RPM System
We have to include this step because the amount of difficulty you encounter can be minimal or extensive depending on the vendor you choose. Your choice between full-service or self-managed can have an impact here, too.
Determine the following:
The technological capability of your team
How hands-on do you want to be during setup (this kind of goes back to which type of program you chose)
How much software you are willing to learn
If you are new to the entire concept and have never used any software in your practice, you should get a partner. All of this can be an enormous burden for one person or smaller clinics.
Ease of Use
We can't stress the importance of this factor enough. If your team and patient population find all of this too complicated, they will not use it, and the technology becomes useless.
While getting familiar with different remote patient monitoring solutions, self or full, as for demos before moving forward, bring some team members in to review the process, namely members of the care team.
Keep the floor open to questions, and be sure to ask plenty yourself. Find out how to use it in specific cases relevant to your practice.
Ask about customizations and find out how compatible it is with your current workflow. Make sure you understand the distinct way you will report data using the software. Also, delivering notifications to patients is critical.
Find other examples with other clinicians, too. Make sure you understand how hard or easy all of this is to do.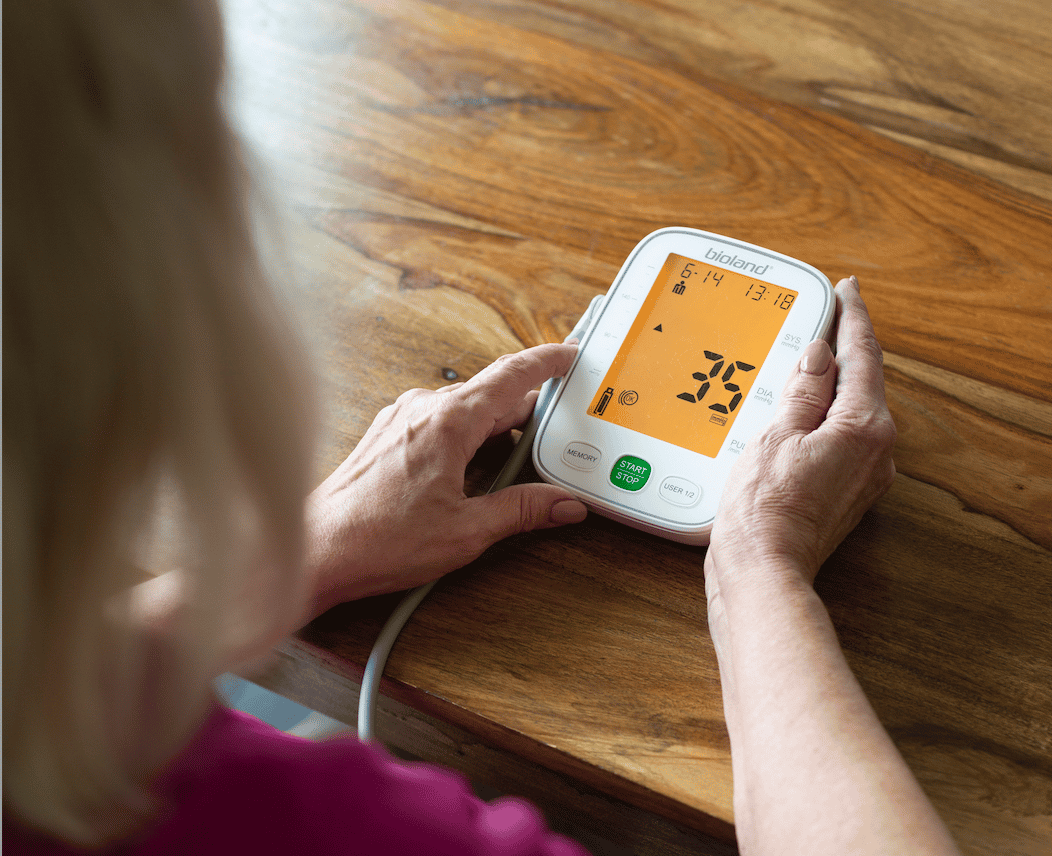 Step #3. Consider The Devices You Need
As we work our way out of the assessment phase, we take a look at, arguably, the most integral aspect of this conversation—the devices.
The kind of devices you choose always ties back into the type of practice you are in and if you decide to go with self-managed or full-service. Let's break it down even further, do you want to buy, or do you want to lease?
Buying Devices
If you buy remote patient monitoring devices, you'll be responsible for getting those to patients, but you'll be able to accept devices that patients bring in. Do you want that to be an option?
Will your patients be able to handle buying their own devices? Do you want your team to answer the call for tech support?
As we mentioned earlier, the real benefit to this option is that it's cheaper overall and will allow you to avoid contracts. It's also a good option if the strength of your budget is in question.
Leasing Devices
If you want to hand off the whole situation to a vendor, this is the option for you. If your practice is quite large, leasing is good because the cost of buying is gone, and the management cost gets dispersed. There is innate flexibility involved in leasing, too. You will always have the option to buy once your revenue comes in.
The Puzzle of Devices, Platforms, and Apps
We just covered devices, but that is only one piece of the puzzle. Every remote patient monitoring solution will do the job differently, and you have to make sure that the secret sauce is a flavor you like.
In this step, you iron out which hardware will be best suited to collect data transmitted, recorded, and interpreted to help coordinate care efforts for each of your patients. You take concepts like buying and leasing and decide which works for you.
Hopefully, it makes sense to you why it is always best to start with one feature of one condition and grow from there. Understandably, it gets very complicated if you take any other route.
Here are some things to clear up at this stage include:
Is there a relationship between the software and the device manufacturer?
If self-managed, will you be hiring people to manage the program?
If so, how will you hold them accountable?
Also, how will you replace devices?
If you've chosen full-service, what type of business associate agreements are in place between platform owners and device makers?
Is the device maker FDA compliant? (It has to be.)
Is the remote patient monitoring platform HIPPA compliant? (This also has to be.)
Your Patient's Experience With Remote Patient Monitoring
Here are some considerations regarding your patient's experience:
Will they need to have login information like an email and password? Or can they start taking readings immediately after receiving the device?
If the kit is preconfigured, there may not be a login needed, but do they need to set it up?
Is the platform available for their access, or is that process complicated?
We recommend that you create a patient experience that is as seamless as possible. If there are a lot of obstacles, it will be a challenge to get patients to take regular readings—the backbone of a successful remote patient monitoring program.
More Device Considerations
It might seem like we are harping on this whole patient use and device issue, but if this is not ironed out, getting your practice (patients and staff) onboard will become quite the hurdle.
So, here are a few more questions you should ask the companies you speak to.
Are your devices waterproof? What are they sensitive to?
How are they powered? How much battery life do they have?
Do the devices rely on Bluetooth or Wifi, which is harder for patients to manage, or are they 4G cellular-enabled?
How are device issues handled? What happens to broken devices?
How does customer support happen?
When is data collected and transferred? How often does this happen?
Is there a vendor cloud?
If you are curious about how Accuhealth tackles these issues, you can read this case study on how the right device provider improved the accuracy and reliability of their RPM program.
Selection Phase
In our opinion, the company you choose to work with will be the one supporting you as your practice grows. So far, we have discussed all factors of assessment.
Hopefully, at this point, you will have started to understand where a digital solution like remote patient monitoring would have the greatest impact—what problems it solves and where it will increase the quality of care.
The key stakeholders are on the same page. The population of patients you'll start with has been established. The goals and metrics most crucial to your operation have been selected for tracking.
You'll know whether or not the program can fit into your workflow and EHR system.
Be sure that, at the very least, you have answers to three key questions.
Will it benefit your specialization?
Will it meet your needs and help your practice grow if that is your goal?
Is the software offered able to integrate?
Before you decide, ask for case studies and have your staff trial the program. Make sure you know how exactly this will serve your practice.

Step #4 - Billing and Coding
Though all of these steps are important, this one might take the cake. We all want to make patients' lives better, but everyone has to make a living.
For that to happen, you need to know how a remote patient monitoring system supports coding and billing. The whole point of remote patient monitoring is to streamline the process so that no extra time is spent on this.
You should know right off the bat how the companies you are considering address this. Along with efficiency, accuracy is also necessary for all you and your staff to maximize the amount you earn.
Coding with Remote Patient Monitoring Platforms
In 2020, the Centers for Medicare and Medicaid Services (CMS) made changes that expanded the reimbursement for practices using RPM. Before that point, practices were only allowed, per month, 20 minutes of RPM per patient, which almost isn't worth it.
And because of the dramatic increase in the use of telehealth services, it now allows for additional 20-minute increments of remote patient monitoring per patient per month. To add to that change, there is no longer a monthly limit.
The new billing code for this added time is 99458.
Speaking of billing codes, let's break down the reimbursement process for 2022.
Initial Setup: Bill 99453
Provided Device w/ Daily Monitoring: Bill 99454
For 20 Minutes: Bill 99457
Anything Beyond 20 Minutes: Bill 99457 plus 99458 as many times as appropriate for additional 20-minute increments
We should note that for the "new device" code, you can only bill once per month even in cases where you gave the patient two devices.
These changes are great for providers because now you bill for the care, the device, and the monitoring.
EHR Integration
Ultimately, this new program needs to fit into your system and not the other way around. This means that it is much better for you and your team if the software you adopt allows EHR integration.
The emphasis we place on EHR and not EMR is intentional. The EHR system holds a patient's entire history and can support the design of your workflow with remote patient monitoring.
Basically, every practice in our experience prefers using EHR over EMR.

Step #5. Deployment & Training of Clinicians
Your remote patient monitoring program is nothing without patient engagement, and in our opinion, you'll never get that engagement if your team isn't on-board. So as you work to create a program that will last, we encourage you to step carefully. You have to be aware of the workload of staff.

Try not to make this whole effort too much of a burden to them.

In this section, we are going to break down how you train should introduce your team to the concept and how you'll eventually train clinicians so that your program has the best chance to survive and thrive.

But before you set out to complete this step, we suggest you document it. We actually recommend that you document everything through each phase, no matter what program type you choose.

If you have chosen a self-managed program, documenting is especially critical for you. Here are a few aspects to document for both your and your team's ease of use down the road.

Can RPM procedures be added to your current workflow? The information shared should cover everything, including:

Patient identification
Patient training
Management of devices
Data monitoring
Data analysis
Interventions
Billing and ending the cycle


Establish clinically relevant data points - Build checkpoints for collection, analysis, and transmission to correct care providers. Make sure to pair with an RPM solution that lets you customize access. Clearly define everyone's role in the program.
Documentation of all of this information ahead of time is the only way to keep your efforts organized. Sit down with IT and have the conversation. It will save you a lot of headaches later on.
Training Your Team
As you move into this phase, please remember to be aware of staff burdens so as to not risk union protest and always keep within the bounds of each team member's licensing. We recommend going as far as consulting union representatives before introducing new tech and related procedures just to be safe.
Adopting remote patient monitoring technology might come as a shock to your team. One part of your assessment phase should be having conversations with your staff about remote patient monitoring, what it is, and what your hopes are for the practice.
You will have prepared them for the change and ensure they will be ready to receive their training.
The focus of their training will be remote patient monitoring device utilization and encouraging patients to stay on top of readings. This is another reason to have proper training materials developed. Handing out documents and having checklists ready will get you a lot farther than a speech you have to commit to memory once every blue moon.
If you decide to use Bluetooth devices, prepare your team to face patient issues with things like the patient monitoring device not working or syncing. Ensure that your team can walk them through the onboarding process. Have "what if" scenarios ready to play out so that each staff member can be properly prepared for those situations, specifically relating to readings (good, fair, and bad).

Step #6: Patient Training & Buy-In
We've said it before, and we will say it again. The success of your entire remote patient monitoring program relies on the level of patient engagement you enjoy. A large part of cultivating program success comes down to encouraging patients to take readings regularly.
Identifying & Recruiting Eligible Patients
Choosing the right remote patient monitoring program type to use and vendors to work with should take time. It's a big decision. Take as much time as you need in the assessment phase to be sure that the company you chose is the right fit.
Once you deploy your chosen remote patient monitoring system, it will not be perfect. In the first few months, you'll have to do a lot of optimizing and adjusting of logistical and clinical workflows. You'll need to listen to feedback from team members of all levels.
Use this time to set a standard of care that you can later enhance and expand. Don't rush this process. Start with a small pool of eligible patients and go from there.
With that out of the way, let's talk about what qualifies as an eligible patient to you.
Identifying - Step 1. Break Population Into Segments
The first consideration is Medicare Part-B enrollment, which covers most of the cost of RPM. Medicare Advantage and Medicare Replacement plans also cover a significant portion of the cost. Most secondary insurance plans cover the remaining costs.
You'll need to check with your billing team to corroborate this, but it is more than likely that most Medicare patients' copays will be handled. Few patients will be unwilling to join the program in light of this.
Therefore, your first step is to identify all Part-B patients.
The next step only relates to practices with multiple locations. Examine your locations and choose one population in one area to start.
Identifying - Step 2. Long-Term vs. Short-Term Care
We define short-term care as the following:
Post-acute care management
Pre-surgery
Post-surgery
Discharged patients who require rehab
Transitional care program
Conversely, let's take a look at long-term care, which includes:
Patients with chronic conditions lasting from one year to the rest of their life that need to be managed on a budget
Generally, when a practice sets up a remote patient monitoring program, it's a CCM (Chronic Care Management), which is a Part-B service that requires patients to have two chronic diseases.
These patients can be placed in either chronic care management (CCM) program or a principle care management program (PCM) where a patient only has one chronic condition. Medicare will reimburse for CCM and RPM within the same month if you are looking to build a program.
A Note On Reimbursement
If you are looking to build a chronic care program, it's important to identify any patients with more than one chronic condition in EMR. Because of the addition of principle care programs, it's not a prerequisite to have multiple conditions.
Identification - Step 3. Segment By Condition or Disease
As you know, different health goals will generally require different devices. Because of this, we feel that it's easier to segment by condition depending on the health goals you wish to achieve for that population.
This goes back to what information is most relevant to your practice. So, you'll know best what population to start with here.
PRO TIP: First, work with patients who seem the most receptive to using technology in their lives. Because a remote patient monitoring program requires each patient to engage and take regular readings, look at the length of care and look at different conditions to decide this.
Recruit Patients
Everyone in your practice is different, so we recommend choosing a recruitment method best suited for each patient.
In-Person
During an in-office visit, bring up remote patient monitoring. Due to "doctor clout," it may be best for the provider and physician to broach the subject. Explain the benefits and answer any and all questions the patient might have.
Outreach Campaign
In between visits, send eligible patients letters explaining remote patient monitoring and invite them to enroll in the program. This method is dated but may work for older patients.
You can also send this via email.
Phone Call
Have the provider call eligible patients, explain the program and invite them to try it.
For self-managed programs, have the care manager contact them when the program is up and running. Perhaps, you have a separate phone line specifically for RPM and all related calls. Direct access will help the amount of engagement you see in your program.
Delivering Your Remote Patient Monitoring Program to Patients
Along with identifying and recruiting patients, the delivery has a seat here, too. In the section discussing operational checkpoints (towards the end of step #1). To be more specific, those checkpoints for tracking metrics should be collected after one month, two months, and six months after the outset of the program.
Your staff will have a lot to say, too, and you should listen. It's always a good idea to have some sort of feedback-receiving system. This could look like a google form—a survey you have staff fill out at all these checkpoints. It could also be mini-survey sheets that you could leave out in the office.
PRO TIP: Identify areas of improvement and schedule follow-ups with patients to address any issues and keep the channels open for communication if anything comes up.
Strengthen Patient Usage
One of the best ways to help a person is to educate them We feel that that needs to be the core element of every conversation with patients regarding their use of remote patient monitoring. They need to feel empowered to take control of their health. When you begin your rollout, start by covering a few basics, including:
Define remote patient monitoring
Explain how it works
Detail the value of remote patient monitoring and how it factors into improving their health situation
Provide clear instructions (printed materials help here)
Education is the first step, but it's also ongoing. By helping your patients have a better understanding of the program, you give them the reigns.
Technically, they have always had them, and this doesn't change their need to actively participate in care all along. It does change the frequency at which they have to think about their care and how it affects the results they see.
Those with chronic conditions, like diabetes and hypertension, will be less difficult to convince due to the nature of their diseases requiring daily, even constant attention.
For those who protest, you can compare the tech to smartwatches. Most patients are quite willing to share their vital health information to make their experience (and results) better.
Educating patients - is ongoing and most important

Having a very engaged Health Operations Center to check if the patient hasn't done readings
Training Patients
The majority of this step is focused on managing expectations, answering questions, and promoting their health goals.
It seems like a huge topic to be reduced down to a sentence, but the whole concept completely depends on the kind of interaction you have with your patients. If you have identified suitable patients, this part won't be so hard.
You want to properly prepare them for the usage and make plain the benefits of their regular engagement.
If you have a self-managed program, we recommend that you bring on an IT vendor to support your patients through serious matters that are outside of the expertise of your staff. You'll want to have separate channels for 1) user issues and 2) separate software problems.
In a full-service program, patient training is mostly about identifying target populations and encouragement.
Remote Patient Monitoring Education
Remember how we mentioned that education is ongoing? This is what we were talking about.
Throughout the outreach, enrollment, and onboarding of patients, you'll want to give them as much control as you can so that the feeling can continue. It will also alleviate some concerns they may have. For example, during the initial outreach, you can ask how they'd like to receive their education.
Have information about setup prepared, along with troubleshooting tips. You can post the information on your practice's website to ensure accessibility. Literally, post the following:
Education regarding the program (including Medicare and insurance questions you commonly receive)
The course of care (allowing for patients to learn about the disease while driving the importance of regular readings)
All of your educational efforts should be based on the importance of regular readings. It can be via text or video. We recommend having a few different education packets made and then passing them out based on each individual patient's learning style. We do not recommend a one-size-fits-all approach.
For self-managed programs, make sure your patients understand the requirements for setup and device integration. Also, let them know where they can go for technical assistance. If devices used are based on Bluetooth technology, your team will have more work due to known connectivity issues of these devices.
Let us explain.
Bluetooth Devices - They require more steps including downloading and installing an app that will be responsible for transmitting the readings. The device itself will need to connect to a smartphone and that will need to be connected to wifi.
Cellular Devices - They require nothing but batteries. As we mentioned in the divide breakdown (Step #3), they are embedded with a cellular modem and do everything.
NOTE: Most remote patient monitoring companies will send you basic instruction packets and leave it up to you to do the rest. Be aware of this.
Care Coordination Software For Your Program
For the sake of your and your team's sanity, learn how to use your care coordination software to manage your remote patient monitoring program.
For self-managed programs, you'll have to choose a vendor to work with, whereas with full-service programs, the company you work with will provide one. The software in these programs is designed to manage Medicare programs and not just in the interest of remote patient monitoring.
Some features you should have access to include:
Visualization of patient readings
The above as well as views of multiple measurements across a timeline defined by the user
The ability to notify both patients and clinicians if readings go outside of physician-defined limits
We recommend that, regardless of what platform you use, you have Standard Operating Procedures prepared to cover all facets of patient-physician interactions.
It's YOUR Remote Patient Monitoring Program
It needs to work for you. Every company you work with has something different to offer. It's your job to determine which one is the best fit for your practice.
Throughout the process, keep the lines of communication open. Hear your team's concerns out. Work to resolve any anxieties over the change. The worst thing we see lead providers do is ignore the speedbumps on the way to the finish line. Your team needs to feel that this is a good addition and see it for the helpful technology it is.
If they are resistant, step carefully. To build a lasting, adaptable program, it needs to be able to grow through adversity. It needs to be seen as the best way forward, and that feeling needs to originate in the actions of leadership rolling it out and giving people time to adjust.
As each step comes and goes, hold the vendor or vendors you work with accountable and ask for as much as needed.
At Accuhealth, we value you and your practice above all else. Be sure that whoever you work with does the same as you set up your remote patient monitoring program.