Medicare Remote Patient Monitoring. Understood.
Medicare, Medicare Advantage, and some commercial payers reimburse for Remote Patient Monitoring. Learn about Medicaid Telemonitoring in Texas.
Real-time Improved Outcomes & Cost Savings
See real-time unnecessary hospital visits avoided and direct savings to Medicare from patients using Accuhealth RPM...
Our onboarding specialists can get your clinic setup over the phone in about 20 minutes.

Our operations team will begin installing your EHR integration so that you can start ordering RPM right away. EHR integration can be done completely virtually.

You and your staff will watch a series of short online on-demand training videos and you'll have access to unlimited one-on-one hands-on training as needed.

Enroll your patients through our EHR integration or through our secure online patient submission form. Once your RPM order reaches us, we'll ship out the appropriate device to the patient right away and get them onboarded.

Review and respond to critical alerts

Our clinical team will call your patients when their readings are abnormal and then escalate appropriate ones to your attention. The time our clinical team spends with your patients accrues towards your billing of RPM codes (we don't bill the payers for RPM, you do).

We'll generate a monthly billing spreadsheet that your biller will need to generate your RPM claims for the previous month. We'll provide one-on-one billing assistance for you and your team, so that you know exactly how to file these claims.
Achieving Measurable Outcomes
Accuhealth data proves that Remote Patient Monitoring keeps patients out of the hospital and reduces Medicare costs. Both short-term and sustained long-term improvements to BLOOD PRESSURE, BLOOD GLUCOSE, AND WEIGHT
86
Net Promoter Score
The average NPS is 32. Accuhealth is a leader in patient satisfaction.
80%
Readmission Reduction
Patients marked as high risk get extra attention from clinical staff and minimize risk of hospital visits.
$180M
Cost of Care Reduction
Due to high touch points we are able to help patients instead of going to the emergency room.
Average biometric data improvements over time...
-21 mmhg
Systolic Blood Pressure
-16 mmhg
Diastolic Blood Pressure
-3 BPM
Resting Heart Rate
20%
Medication Adherence Increase
True No-Cost EHR Integration
All patient readings and other biometric recordings are sent securely and autonomously from our telemonitoring devices, via their 4G cellular-enabled chips, received from the cloud, stored within our proprietary software platform, and seamlessly integrated back into your existing Electronic Health Record (EHR).
Real Data. Real Fields.
Truly Seamless EHR Integration
EHR integration is critical for Remote Patient Monitoring success so that the RPM program can integrate into your current workflow and so that you can easily generate quality reports using the RPM data. Many RPM vendors claim "integration," but in reality all they do is scan PDFs; our integration places readings into true data fields in your EHR. With some EHRs, we can even auto-generate RPM claims.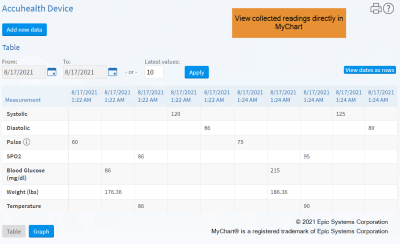 Our Hardware
We provide EHR-connected blood pressure monitors, glucometers, pulse oximeters and weight scales with these features:
Built-in integration with cloud-based EHRs
First device for each patient provided as part of our service
Device consumables (lancets, test strips, batteries) included
HIPAA-compliant secure data transmission
No WiFi, Bluetooth, tablet, or smartphone required for the patient

Verizon certified, with roaming capabilities on AT&T and T-Mobile. What this means - our devices work anywhere there is cellphone service globally.
Our Software
Receives and organizes all biometric data
Integrates with cloud-based EHRs
Securely records and transcribes calls with patients
Automatically time stamps all patient interactions
Generates clinical and billing reports
Our Clinical Team
English and Spanish speaking
24/7/365 coverage in all states in the US
Follow clinic-specific escalation algorithms
Operate as an extension of your practice
Lets you scale RPM without needing to hire additional staff
Alerts and Escalations
Accuhealth data proves that Remote Patient Monitoring keeps patients out of the hospital and reduces Medicare costs. Both short-term and sustained long-term improvements to BLOOD PRESSURE, BLOOD GLUCOSE, AND WEIGHT
Active Patients
Using RPM devices
52
Critical Patients
Escalated to provider
3
At-Risk Patients
Monitored according to clinical algorithms
12
Normal Patients
Requiring no action
37
Practice-Wide Thresholds
When you and your clinic onboard with us, we will ask you to determine your "At Risk" and "Critical" alert thresholds for each physiological parameter (blood pressure, heart rate, glucose, etc.). These will be your practice-wide default thresholds.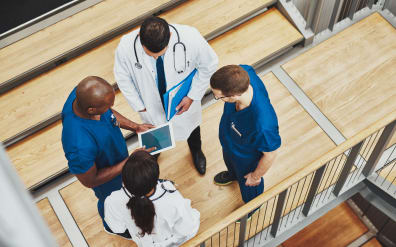 ---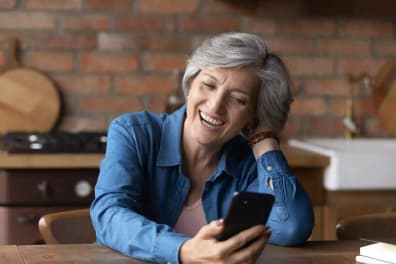 Per-Patient Thresholds
You will also be able to set and change custom thresholds for any patient as needed. When a patient has an At Risk reading, our team will review the reading result to determine if this is typical for the patient or whether a phone call is indicated. If a patient has a Critical reading, we will call the patient and determine if the situation needs to be escalated to the ordering provider. All our phone calls with patients and providers are done on our secure recorded platform.
Submitting Claims for Interactive Time
We know, learning any new codes can seem daunting, but rest assured, we make it easy.
Do a deep dive into Remote Patient Monitoring codes in RPM University.
Automated Timestamps and Digital Paper Trail of Clinical Interactions
All patient interaction is automatically recorded and time-stamped for easy review and a secure audit trail. Accuhealth empowers providers with the right data that is always HIPAA compliant and SOC2 certified for the highest level of cyber security and bullet-proof compliance.
---
Automatic Reporting at Your Fingertips
Clinical and Billing Report Generation
Automatically generate billing reports to stay up to date on reimbursements. Get detailed patient reports that track health metrics and up-to-date patient vitals. You will never owe Accuhealth for a patient or claim that you were not able to collect on.
---
How to Read your RPM Billing Report
The video covers everything from accessing your monthly RPM billing report to understanding the various codes and fees associated with it. By following along with the video, you'll be able to gain a clear understanding of how to navigate the RPM billing system and use it to streamline your billing process.
CPT Code
Medicare Rate
Time Spent
Notes

99453

$19

N/A

One time patient setup onto RPM

99454

$62

N/A

Device supply and recordings; every 30 day code.

99457




$52

20-39 min

First 20 min of RPM clinical time (reviewing readings, phone calls...); calendar month code.

99458

$42

40-59 min

60+ min

Each additional 20 min of RPM clinical time, max 2 units; calendar month code
CPT Code Reimbursement Rates by State
Click to see locality-specific Original Medicare Remote Patient Monitoring reimbursement rates.
Simple Transparent Pricing
We bill you every month for the previous month's work. We only charge you for patients who meet billing thresholds.
No long-term contracts
No minimum commitments
No capital outlay if you only order one device per patient
Net 30 so that you have enough time to get paid first
| Feature | Cost |
| --- | --- |
| EHR Integration | Included |
| First device per patient | Included |
| Patient onboarding fee | $15 / patient |
| Consumables | Included |
| CPT Code 99454 | $25, every 30 days |
| CPT Code 99457, 99458 | $20 each, every month* |
Patient Engagement
Accuhealth data proves that Remote Patient Monitoring keeps patients out of the hospital and reduces Medicare costs. Both short-term and sustained long-term improvements to BLOOD PRESSURE, BLOOD GLUCOSE, AND WEIGHT

Automated Reminders
In addition to our live agents who call patients, our automated reminder system will send SMS reminders to patients to remind them to take their readings.

Consumables Included
We supply patients with consumables for their devices, including batteries, diabetic lancets and test strips as part of our service. For some patients, not having to pay for consumables is a real motivator to continue the program.

Bingo Game
Patients can opt to participate in our fun monthly bingo game where each day they take a measurement they earn a bingo token, increasing their chance of winning monthly gift-card prizes that we provide.