Federally-Qualified Health Centers (FQHCs) Remote Patient Monitoring
Accuhealth is a specialist in helping FQHCs apply and get awarded federal funding for Remote Patient Monitoring with the knowledge and background required to create a custom solution for any FQHC with any budget. To learn how Accuhealth can help fill out the form to download our free FQHC Whitepaper.
Real-time Improved Outcomes & Cost Savings
See real-time unnecessary hospital visits avoided and direct savings to Medicare from patients using Accuhealth RPM...
How We Do Remote Patient Monitoring
We make RPM EASY for physicians, their staff, and patients. Start enjoying the benefits of Accuhealth RPM today.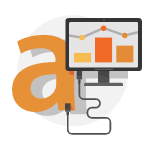 True No Cost EHR Integration
Accuhealth built a proprietary integration engine that integrates with more than 50 of the top practice-based EHRs. Our seamless integration is provided at no-cost to all customers.
24/7/365 Clinical Monitoring
Accuhealth's Health Operations Center (HOC) will monitor your patients and escalate cases based on defined thresholds, reducing hospital visits, burden on clinical staff, and cognitive overload.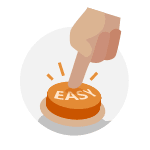 Easy-to-Use 4G Devices
First device for each patient is included. All of our devices are cellular-enabled, and work on all major carriers globally. Accuhealth manages all device onboarding, shipping, and repairs.
Automated Time Tracking
All clinical interactions with the patient on the Accuhealth platform are automatically recorded and timestamped, creating a secure audit trail. This audit record is also integrated with the patient's medical record in the EHR.
Audit Support and Compliance
All monitoring, comments, and phone calls made to patients through the platform are timestamped and recorded as part of the audit record. Accuhealth is the most compliant RPM solution on the market today.
Patient Success
Accuhealth has a robust patient management program that includes paying for all consumables, building relationships by using the same clinical team members where possible for patient calls, and enrolling patients in the daily Bingo Game.
Deliver Measurable Outcomes
Accuhealth data proves that Remote Patient Monitoring keeps patients out of the hospital and reduces Medicare costs. Patients who use Accuhealth RPM are healthier than patients who don't. Both short-term and sustained long-term improvements with high-touch 24/7/365 care.
86
Net Promoter Score
The average NPS is 32. Accuhealth is a leader in patient satisfaction.
80%
Readmission Reduction
Patients marked as high risk get extra attention from clinical staff and minimize risk of hospital visits.
$180M
Cost of Care Reduction
Due to high touch points we are able to help patients instead of going to the emergency room.
Average biometric data improvements over time...
-21 mmhg
Systolic Blood Pressure
-16 mmhg
Diastolic Blood Pressure
-3 BPM
Resting Heart Rate
20%
Medication Adherence Increase
Why Remote Patient Monitoring
There are many Remote Patient Monitoring offerings on the market today. So, why should you choose Accuhealth? Put simply, we have the most advanced Remote Patient Monitoring program on the market today and other companies over-promise and under-deliver results. In comparison, Accuhealth is an award-winning platform year-after-year with the in-house experts and a proven track record.
Better Patients
Improved health - both in the short and long term. Patients feel empowered by taking ownership of their health via the Accuhealth user experience, which dramatically improves self-management and care plan adherence, patient satisfaction, and engagement.
---
Higher Quality Scores
With our EHR integrations, your patients' improved readings will flow seamlessly into your EHR, helping you achieve higher scores on your quality metrics, like blood pressure. The majority of patients on our
RPM program
show significantly improved physiologic readings within 30 days.
---
Better Providers
Accuhealth's high-touch full service care model enables providers to get ahead of negative health outcomes and keep patients out of the hospital. Track measurable health improvements with data-driven care that creates a more efficient practice and a better clinical experience.