Hospital-at-Home Programs
With Accuhealth's Hospital-at-Home coverage, COVID-19 patients have a lower average length of stay, are discharged from the hospital, and are monitored from home with a remote patient monitoring solution, freeing up a bed for a more critical patient. Accuhealth provides remote patient monitoring services in the patient's own home, when they need it, and for as long as they need it. During COVID-19, this service is beneficial in providing a direct link to patient vitals to monitor patients at risk or recovering.
Catching and Mitigating Regression
Actionable Health Data Allows Timely Intervention When It Matters
24/7/365 telemonitoring allows patient trends to be assessed and intervention to occur when abnormalities are recorded. This is particularly useful during COVID-19 where discharged and even hospitalized patients can appear to be doing better before suddenly taking a—potentially life-threatening—turn for the worst.
---
Hospital-at-Home Benefits
Why Is RPM Suitable for In-home Care?
Helps patients with limited ability monitor their vitals in real time
Provides patients 24/7 access to our Clinical Monitoring Team
Improves quality of life for the patient AND their family
Monitors patients while receiving medications or medical treatments at home
Offers a support system and reduces loneliness


Real-time Improved Outcomes & Cost Savings
See real-time unnecessary hospital visits avoided and direct savings to Medicare from patients using Accuhealth RPM...
What Is Remote Patient Monitoring?
RPM is the use of digital technologies to collect and analyze physiologic patient data from one location and electronically transmit that information securely to providers in a different location. Patient data can include vital signs, weight, blood pressure, blood sugar, and/or pacemaker information.

Order Patients a Monitoring Device
We provide patients an EHR-connected monitoring device that monitors blood pressure, glucose, pulse, SpO2, and/or weight. Devices automatically send data back, digitally, to our software platform and the provider's EHR.

Respond to Abnormal Readings
When patients have abnormal readings, our 24/7 clinical team of nurses and MAs will call your patient, assess, and escalate only those cases that need to be escalated, minimizing disruption to you and your practice.

Bill the Payer for Providing RPM
Our clinical team's interactions with your patients generates time towards the time-based RPM codes that you will bill Medicare (or other payer) monthly. We help you with billing details so that you can generate clean claims.
Deliver Measurable Outcomes
Accuhealth data proves that RPM keeps patients out of the hospital and reduces Medicare costs. Patients who use Accuhealth RPM are healthier than patients who don't. Both short-term and sustained long-term improvements with high-touch 24/7/365 care.
86
Net Promoter Score
The average NPS is 32. Accuhealth is a leader in patient satisfaction.
80%
Readmission Reduction
Patients marked as high risk get extra attention from clinical staff and minimize the risk of hospital visits.
$207M
Cost of Care Reduction
Due to high touch points, we are able to help patients instead of going to the emergency room.
Average biometric data improvements over time...
-21 mmhg
Systolic Blood Pressure
-16 mmhg
Diastolic Blood Pressure
-3 BPM
Resting Heart Rate
20%
Medication Adherence Increase
Our Remote Patient Monitoring Services
We make RPM EASY for physicians, their staff, and patients. Start enjoying the benefits of Accuhealth RPM today.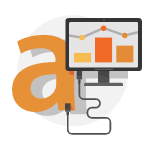 True No Cost EHR Integration
Accuhealth built a proprietary integration engine that integrates with more than 50 of the top practice-based EHRs. Our seamless integration is provided at no cost to all customers.
24/7/365 Clinical Monitoring
Accuhealth's Health Operations Center (HOC) will monitor your patients and escalate cases based on defined thresholds, reducing hospital visits, burden on clinical staff, and cognitive overload.
No Contracts or Commitments
Our Remote Patient Monitoring program is risk free. Cancel anytime with no contracts or long-term commitments. You will only be reimbursed for patients who participate.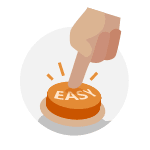 Easy-to-Use 4G Devices
First device for each patient is included. All of our devices are cellular-enabled, and work on all major carriers globally. Accuhealth manages all device onboarding, shipping, and repairs.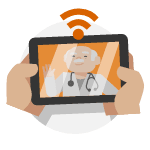 Unlimited Telemedicine
Accuhealth offers unlimited no-cost telemedicine for all customers, enabling an on-demand virtual clinic for providers to see their patients with the click of a button.
Automated Time Tracking
All clinical interactions with the patient on the Accuhealth platform are automatically recorded and timestamped, creating a secure audit trail. This audit record is also integrated with the patient's medical record in the EHR.
Audit Support and Compliance
All monitoring, comments, and phone calls made to patients through the platform are timestamped and recorded as part of the audit record. Accuhealth is the most compliant RPM solution on the market today.
Patient Success
Accuhealth has a robust patient management program that includes paying for all consumables, building relationships by using the same clinical team members where possible for patient calls, and enrolling patients in the daily Bingo Game.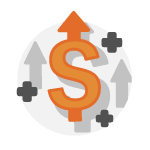 Billing Support
24/7 complimentary billing support is available to all customers to ensure your clinic's success. Let our Billing Specialist take the burden off of your staff and submit claims, enroll your clinic in auto-billing, or handle any billing issues.
Health Operations Center (HOC)
Accuhealth is proud to offer the first Health Operations Center (HOC) in the United States as part of it's RPM solution. Our HOC acts as an extension of your clinic, providing concierge-level care to your patients without the need to hire or pay additional staff and are fluent in English, Spanish, Tagalog, and Vietnamese. In addition, the RPM platform supports over 300 languages, as well as American Sign Language (ASL).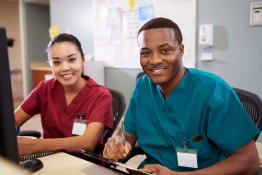 24/7/365 Review of Patient Readings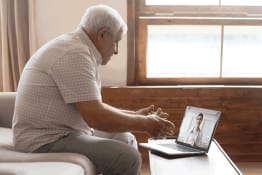 Multilingual Staff Calls and Assesses Patients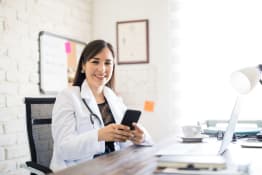 Escalation Algorithms Reduce Burden
Reduce Clinical Burden
Clinical Escalation Algorithms
By increasing the cadence of communication and feedback between patients and providers, RPM helps providers react to concerning trends quickly and effectively, helping prevent complications, making your patients healthier and happier, and making you a better provider.
---
Better Adherence = Better Patients
Personalized Patient Outreach and Reminders to Increase Adherence
Whenever a patient has missed a scheduled reading, our software platform will automatically reach out to the patient, reminding them to take their readings according to their preferred method of communication. The net effect of this is increasing adherence particularly in elderly populations who may have trouble remembering to take their readings.
Why Remote Patient Monitoring
There are many RPM offerings on the market today. So, why should you choose Accuhealth? Put simply, we have the most advanced RPM program on the market today, and other companies over-promise and under-deliver results. In comparison, Accuhealth is an award-winning platform year after year with in-house experts and a proven track record.
Better Patients
Improved health—both in the short and long term. Patients feel empowered by taking ownership of their health via the Accuhealth user experience, which dramatically improves self-management and care plan adherence, patient satisfaction, and engagement.
---
Higher Quality Scores
With our EHR integrations, your patients' improved readings will flow seamlessly into your EHR, helping you achieve higher scores on your quality metrics, like blood pressure. The majority of patients on our
RPM program
show significantly improved physiologic readings within 30 days.
---
Better Providers
Accuhealth's high-touch full service care model enables providers to get ahead of negative health outcomes and keeps patients out of the hospital. Track measurable health improvements with data-driven care that creates a more efficient practice and a better clinical experience.