Lackey Clinic Partners with Accuhealth to Start Remote Monitoring Program
Lackey Clinic has partnered with Accuhealth to provide patients with remote monitoring devices.
---
WYDaily Staff - Released: March 31, 2022
---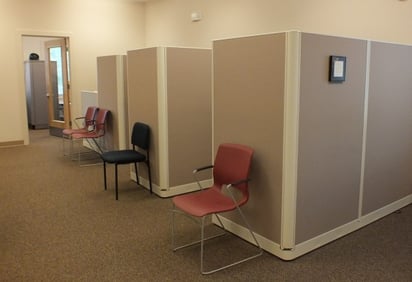 LACKEY — Lackey Clinic has announced that it has partnered with Accuhealth to start a new remote monitoring program for its patients.

The program would utilize remote monitoring devices in order to help patients manage diabetes, hypertension, and weight loss.

As part of the Clinic's initiative to find "ways to expand its reach beyond its physical walls," this new program will aid in helping those considered medically disadvantaged to monitor their own health outside of the clinic setting. Forty patients will receive a digital scale, Fitbit activity tracker, a nutritionist assessment, a nutrition plan, and, if applicable, a blood pressure monitor and glucometer. The devices use integrated 4G network communication, which allows patients to record their vitals without the need for either Wi-Fi or Bluetooth.
Accuhealth, which is considered a leader in Remote Patient Monitoring (RPM), will also provide training for Lackey students regarding the benefits of telehealth and RPM services. The Clinic partners with William & Mary's pre-medical program where the students communicate regularly with patients in order to encourage them in meeting individual goals.
Lackey Clinic, which is located at 1620 Old Williamsburg Road in York County, was co-founded in 1995 by Dr. Jim Shaw and his wife, Cooka, as a faith-based medical center to provide for a wide range of healthcare services for uninsured adults. Services include dental, virtual urgent care, primary care, eye care, free and low-cost medications, behavioral health counseling, and spiritual care.
For more information on Lackey Clinic and its services, please visit its website.
Accuhealth empowers physicians with the right data to stay ahead of negative health outcomes to keep patients healthy, happy, and out of the hospital. Founded in 2018, Accuhealth is a leading healthcare technology provider of turn-key remote patient monitoring solutions worldwide, providing hardware, software, and first-line 24/7/365 clinical monitoring to physicians with real-time vital information and AI-enhanced data. Accuhealth's services yield improved outcomes, increased patient satisfaction, reduced costs for payors, and increased revenue for clinics. Accuhealth's touchpoints as a service makes remote monitoring a breeze for providers, their patients, and clinical staff. Accuhealth is remote patient monitoring made easy and done right. Visit www.accuhealth.tech for more information.