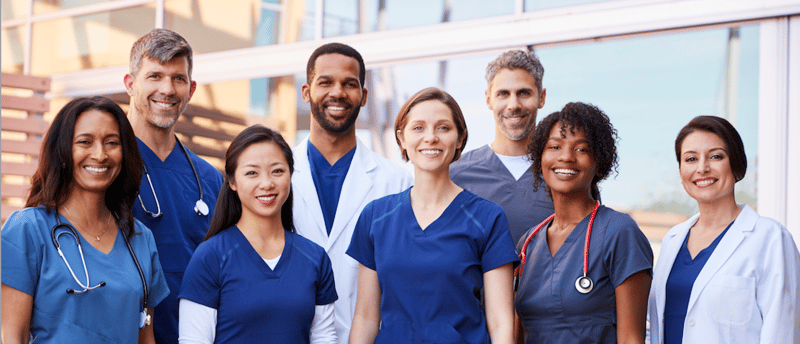 How Accuhealth Remote Patient Monitoring Is Improving Health Outcomes and Saving Medicare Over $100 Million
Remote patient monitoring (RPM) has taken the healthcare world by storm in recent years, with the global COVID-19 pandemic giving it the boost it needed to push to the forefront of patients' and providers' slate of options.
What Is RPM, Anyway?
RPM provides tools enabling physicians to monitor certain aspects of a patient's health – such as blood pressure, blood glucose, blood saturation, temperature, weight, and even sleep – from the comfort of the patient's own home. RPM is particularly valuable in managing acute and chronic conditions, and it opens the door wider and more equitably to patients who typically risk exposure in waiting rooms, have mobility issues, and experience other barriers such as travel costs, transportation issues, and employment constraints precluding them from making in-person visits to their clinics.
While the technology underpinning RPM has existed for years, and the healthcare industry has undergone many advancements that have made RPM an excellent option, up until the pandemic, most patients still preferred seeing their physicians in person. In an effort to reduce in-person contact while providing continued access to vital healthcare services, in the early stages of the pandemic, Congress approved emergency authorization to encourage the use of RPM, leading to the widespread popularity it sees today.
Accuhealth Remote Patient Monitoring to the Rescue!
Healthcare technology company Accuhealth is a known early mover in the RPM space. The company was founded in 2018 when a group of cybersecurity professionals recognized that traditional primary care experiences were rife with inefficiencies, long wait times, crowded offices, and exposure concerns. Patients were not getting the care they needed, and overburdened physicians were not able to consistently monitor patients with chronic conditions like diabetes and hypertension. Accuhealth set out to reinvent the healthcare experience for physicians and patients.
Accuhealth's mission is to deliver cutting-edge RPM solutions to clinics and enterprises and is the only RPM vendor with a full suite of easy-to-use, 4G cellular-connected devices for patients – including
blood pressure monitors,

blood glucose meters,

pulse oximeters,

weight scales, and

touchless thermometers –
enabling physicians to track patient vital signs and biometric data in real-time.
Accuhealth's proprietary software Evelyn provides a data dashboard, which serves as the central hub between physicians and patients. Physicians gain valuable insights about their patients – many of whom are Medicare and Medicaid patients – through Accuhealth's touchpoints, often identifying or helping prevent potential adverse healthcare events before they worsen.
The Proof Is in the Numbers
As of September 2022, based on the Centers for Medicare and Medicaid Services' (CMS) published average cost of $13,800 per trip to the hospital, Accuhealth's RPM program resulted in 7,246 unnecessary hospital visits avoided, resulting in over $100 million in savings to Medicare.
The United States has one of the highest costs of healthcare in the world. In 2020, healthcare spending reached $4.1 trillion, which averaged to over $12,500 per person. The substantial cost savings of Accuhealth's RPM program directly contributes to lowering the overall cost of healthcare for each American, with significant cost savings for Medicare.
RPM is an economically sound option for marginalized patients who typically lack the access to resources for care. Measurable health improvements through RPM keep patients out of the hospital, which is a net positive for all parties.
This monumental evolution in the delivery of healthcare services affirms that not only is RPM a major cost savings, but is also a staple service for today's value-based care model, empowering physicians with the right tools and keeping patients healthy. Accuhealth's RPM program is a cost-effective way to improve quality of life and reduce hospitalizations for patients while boosting efficiency for physicians.
Studies have shown that RPM reduces costs and improves health outcomes, as well. The Veterans Health Administration recently found that the benefits of RPM can reduce hospitalizations by as much as 40% for some diseases and achieve annual savings of $6,500 per patient.
The Insurance Journal estimates that RPM could potentially deliver over $6 billion a year in healthcare savings in the U.S. if the technology is widely adopted. According to a Deloitte study, over the next 25 years, RPM is expected to save $200 billion in healthcare costs. Patients will have the convenience of staying at home while experiencing an improved quality of care with RPM, making it far more cost-effective than frequent hospital visits.
With Remote Patient Monitoring, Everyone Wins
It's clear that a major benefit of RPM is cost reduction, and wide adoption of Remote Patient Monitoring services RPM can likely save Medicare and the U.S. healthcare system overall billions of dollars every single year. Providers can spend less time worrying about their bottom line and more time focusing on delivering the quality of care and attention that their patients deserve.
The cost savings are not limited to healthcare practitioners and Medicare. This can be significant for patients, too. Not having to pay for unnecessary visits and their associated expenses, and in turn, having valuable, optimized time with their physicians when they do schedule a visit.
Accuhealth's data show that patients have an 80% reduction in hospital readmission, a 20% increase in medication adherence, an 80% RPM program adherence, and marked health improvements in as little as 26 days and further improved in the long term (over a year and beyond) – and thus fewer medical expenses down the road.
Only four years after its founding, Accuhealth's $100 million Medicare savings in 2022 alone has helped to validate the business and the industry.
Patients are:
more empowered and more engaged,

adhering to their medications,

learning what their numbers mean, and

making moves to improve their health through better habits –
altogether reducing the likelihood of future treatments and lessening the burden on the healthcare system.
Getting Accuhealth's easy-to-use devices into the hands of patients has improved management of chronic conditions and minimized barriers to care remarkably. In-home monitoring and extending care beyond the clinic walls is a tremendous step in establishing value-based care that meets the changing demands of a dynamic healthcare industry.
Remote Patient Monitoring RPM has set a new standard of care, and it is here to stay.
About Accuhealth
Accuhealth empowers physicians with the right data to stay ahead of negative health outcomes to keep patients happy, healthy, and out of the hospital. Founded in 2018, Accuhealth is a leading healthcare technology provider of turn-key remote patient monitoring solutions worldwide, providing hardware, software, and first-line 24/7/365 clinical monitoring to physicians with real-time vital information and AI-enhanced data. Accuhealth's RPM services yield improved outcomes, increased patient satisfaction, reduced costs for payors, and increased revenue for clinics. Accuhealth's touchpoints as a service makes remote monitoring simple and easy to understand for providers, their patients, and clinical staff. In 2022, Accuhealth prevented 8,941 hospital visits nationwide, resulting in an estimated Medicare savings of over $123 million.